Since 1992...
Quality and Service Still Count
OUR GOAL
To provide our clients with high quality products and reliable service.  To create a workplace driven by Christian principles where our employees can have personal growth opportunities and where they can rely on our company to provide the opportunity to support the needs of their families.
OUR LOCATIONS
Corporate office:
148 McClelland Road
Canonsburg, PA 15317
724-942-4200
Warehouse and fabrication:
500 Commerce Drive
Washington, PA 15301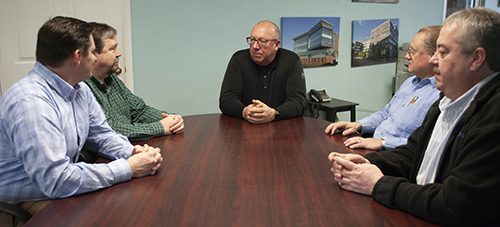 CEO Bill Wilson meets with Ryan Seitzinger, VP, Mark Munden, Director of Engineering, Jeff Barron, Fabrication Manager and Rich Durila, General Manager regularly to discuss all aspects of the fabrication operation.
CONTACT US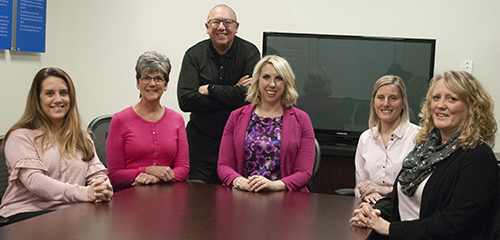 Finance and Administration
Bill Wilson, CEO and Emily Yukish, VP Finance/Administration (center) and the administrative team perform the entire contract administration processes overseeing all cost and billing operations.  This is the team that interfaces with our banks, insurance consultants, bonding company, major vendors, and service providers. They perform internal job cost auditing and process all Receivables and Payables.
For information on Systems, Administrative Services: 
Emily Yukish – Vice President of Finance and Administration emily@specifiedsystems.com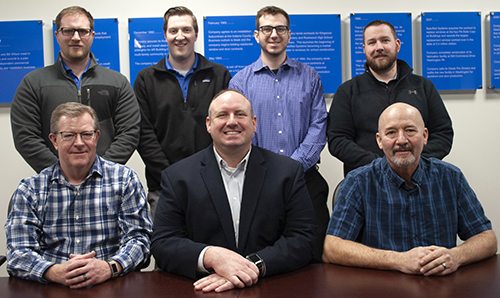 Business Development
Team VP Jim Hyland and his team are responsible for client and project development from budgets to bidding to submittals and details to final dimensioning and ordering. They have a strong interface with suppliers matching project needs to the best and most reliable sources.
For information and pricing on Products and Services:
Jim Hyland – Vice President of Business Development   jhyland@specifiedsystems.com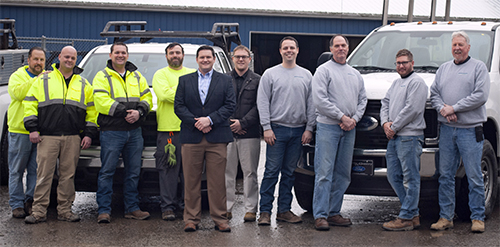 Operations and Logistics
Ryan Seitzinger, VP of Operations, leads the field logistics or "PC" team and is overseer of production operations at  our Washington Facility.  The PC team are our project coordinators supporting our on-site personnel, detailing and verifying conditions for product application, and quality control monitoring.  This group is seen all over the region in their white pick-ups displaying the Specified Systems Inc. logo.
For information on Production and Logistics: 
Ryan Seitzinger – Vice President of Operations   rseitzinger@specifiedsystems.com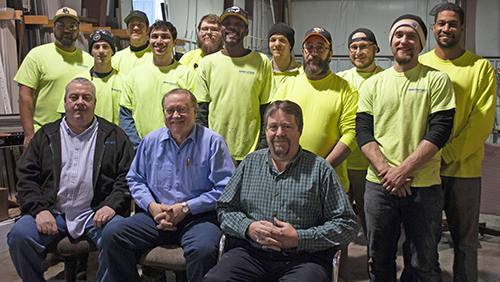 Fabrication
Our fabrication team has many levels of specialization from material handling to curtain wall and storefront fabrication to door hardware fabrication to specialty applications including welding and custom assemblies. We are proud of the skill and care that our team brings to work every day. Their hard work is displayed in building projects over the entire region.

To reach any team member contact our operator at 724-942-4200 and your call will be directed.